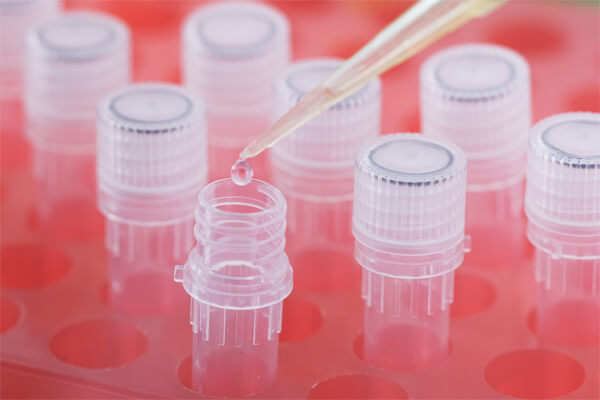 Screw cap tubes are an essential component for sample preparation, storage, and secure and sealed transport in any laboratory workflow. They are often used in conjunction with centrifugation and other sample processing techniques to mix, separate, or isolate specific components of a sample. The secure seal provided by the screw cap tubes and caps ensures that the samples are protected from contamination and evaporation.
NovasBio Screw Cap Tube Design
NovasBio screw cap tubes are designed to maximize sample retrieval and minimize leaks for both short term and long term usage:
Tubes are available in 0.5 mL, 1.5 mL, and 2.0 mL.
Self-standing or conical formats: the actual storage vessel in both versions maintains a conical bottom to allow for maximum sample retrieval.
Made of medical grade polypropylene to ensure resistance to chemical reactions, including resistance to DMSO, and high temperatures.
Our caps are threaded to match the threads of our tubes in order to create an exceptionally secure seal and to allow them to be screwed on and off easily. Additionally, our screw caps incorporate an O-ring to help prevent leaks under demanding conditions.
Caps are available in clear and also a variety of colors to organize sample preparation.
Rib design on tubes facilitates grip and opening and closing of cap, even with gloves on.
Suitable for high speed centrifugation up to 20,000 x g
Temperature range: -80° Celsius to +121° Celsius
Available in light blocking amber tubes with brown screw cap upon special order
All screw cap tubes are certified DNase, RNase, and Human DNA free and are non-pyrogenic.
Sterile options available.