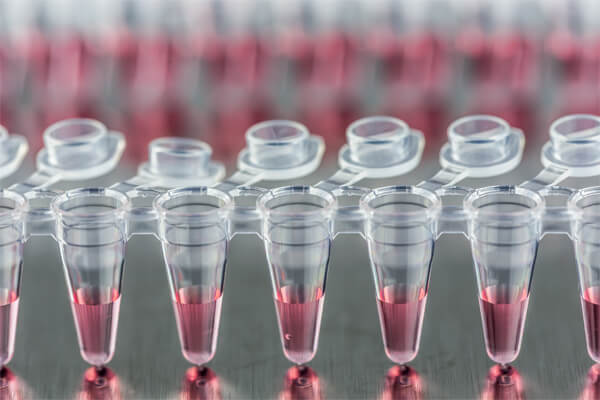 PCR Tubes and Caps
PCR tubes are polypropylene tubes used in molecular biology to conduct PCR and real-time qPCR experiments. Like PCR plates, PCR strip tubes and individual tubes are used to amplify DNA samples by creating millions of copies of a specific DNA fragment for further analysis.
All of our PCR tubes are made of medical-grade polypropylene. They come in individual or 8-strip formats. Each tube has a small volume capacity, usually between 0.1 mL to 0.2 mL, and is designed to hold a PCR reaction mixture containing DNA template, primers, nucleotides, and DNA polymerase enzyme.
Our PCR tubes are compatible with standard thermal cyclers and real-time qPCR instruments. The tubes are designed and injection molded to withstand the high temperatures and rapid temperature changes required for the PCR reaction.
PCR strip and individual tubes are preferred over PCR plates in certain situations, such as when working with limited sample volume or when the number of samples is small. They are also convenient for storage, as individual tubes can be easily removed or replaced as needed. Strip tubes are a useful alternative to PCR plates for certain applications, providing a flexible and convenient format for conducting PCR or real-time qPCR.
Our PCR tubes with caps feature an 8-strip format and are guaranteed to be RNase- and DNase-free, ensuring the accuracy of your results. The caps are engineered to seal securely with the least possible pressure, making them easy to open and close.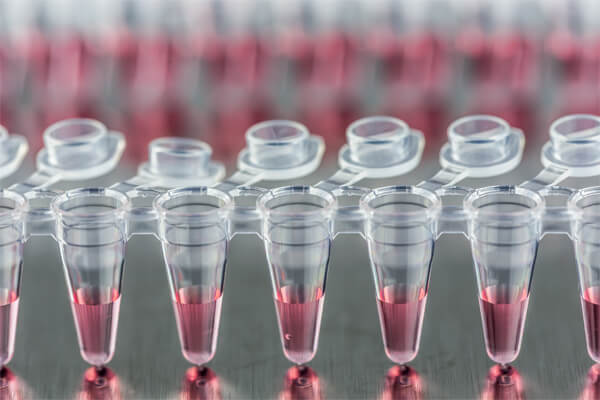 Precise thermal transfer driven by consistent wall thickness

Available in standard and low profile styles with working volumes or 0.1 mL and 0.2 mL

96-well block fit, choose from individual PCR tubes and strip tubes, Attached and separate caps

Tight fitting cap design on both individual PCR tubes and strip tubes

Caps are available Frosted Flat for writing on,  Optically Clear for real-time PCR, or Optically Clear with recessed window for real-time PCR to

minimize finger contact when closing

Our high optical clarity and enhances signal for fluorescent and real-time PCR applications