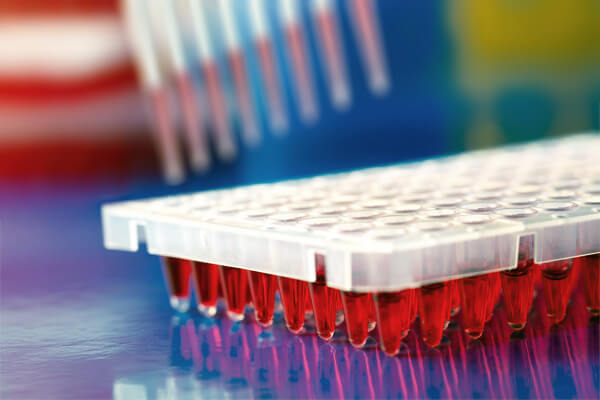 Our dual-component hard shell 384-well PCR plates are specifically designed to eliminate warpage in PCR and real-time qPCR thermocyclers.
All of our 384-well PCR plates have alphanumeric numbered rows and columns for easy identification. We opt for these hard-shell plates, with a polycarbonate frame to allow for rigidity and minimize plate warpage during PCR thermocycling. The wells in these plates are still made of polypropylene to allow uniform heat transfer.
PCR plates are designed to withstand the high temperatures and rapid temperature changes involved in the PCR process. Our plates are made from polypropylene (and polycarbonate) materials, which are heat-resistant and chemically stable. Certain qPCR instruments recommend white plasticware; for these applications we offer our 384-well plates in white wells for enhanced fluorescence signals to facilitate DNA detection during real-time PCR.