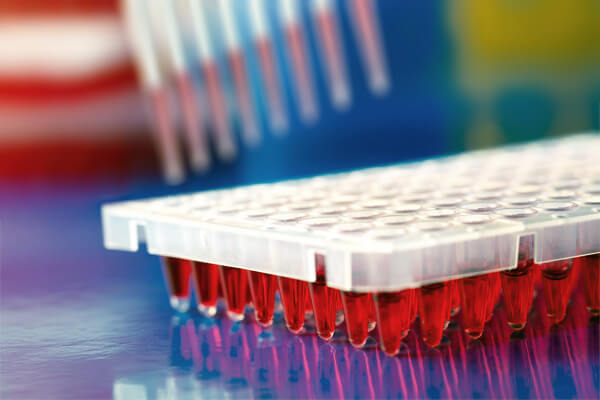 PCR plates are generally polypropylene plates used in molecular biology and genetics research to conduct PCR and real-time qPCR experiments.
PCR plates typically have an alphanumeric matrix of tube wells in rows and columns. Each well is essentially an individual PCR tube designed to hold a small volume of the PCR reaction mixture, which typically includes DNA template, primers, nucleotides, and DNA polymerase enzyme. The plates can vary in size and well number, ranging from 96 to 384 wells or more. We offer both 96-well and 384-well plates. Our hard-shell plates have a polycarbonate frame to allow for rigidity and minimize plate warpage during PCR thermocycling; the wells where the heat transfer is occurring are still made of polypropylene.
PCR plates are designed to withstand the high temperatures and rapid temperature changes involved in the PCR process. Our plates are made from polypropylene (and polycarbonate) materials, which are heat-resistant and chemically stable. Certain qPCR instruments recommend white plasticware; for these applications we offer white plates for enhanced fluorescence signals to facilitate DNA detection during real-time PCR.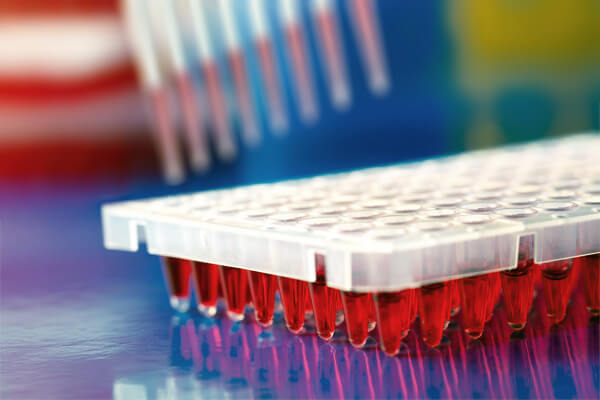 Compatible with Bio-Rad CFX Touch systems, Agilent AriaMx, Roche LightCycler, Analytik Jena qTower (3/Touch), and Techne Quantica

Hard Shell plates have rigid polycarbonate frame to eliminate warping

Ultra clear thin-walled polypropylene wells for optimum real-time and regular PCR

Available in low profile 0.1ml version 

Alphanumeric lettering for easy well identification