Deep Well Plates & Sealing Mats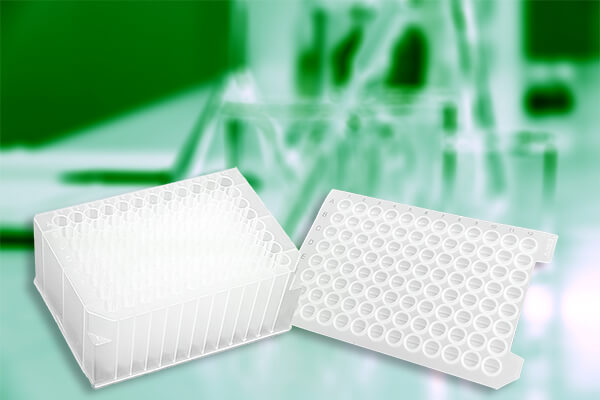 Deep well plates are used for sample collection, In-vitro growth chambers, and long-term storage. They offer excellent chemical resistance and will withstand temperatures down to -80° Celsius. Silicone sealing mats are designed for high throughput screening and storage applications. The mats are made of medical grade silicone which can be autoclaved following a bleach wash and ethanol rinse protocol.
1.1ml and 2.0ml capacities in durable medical grade polypropylene
1.1ml features an ultra-low profile for reduced space requirements
Excellent chemical resistance and is standard SBS footprint
V-bottom/square wells, Round bottom/square wells, Round bottom/round wells
Centrifugation to 4,000 RCF
Ideal for automated processes and can also be used in subzero environments and reusable
Ultra-flat surface ensures proper sealing with heat film or mat
Pierceable silicone sealing mats, Aluminum sealing film for cold storage, Polyester sealing film for PCR and storage, SeptaMat for ABI multi-capillary sequencing.