Novas Bio's Filter Barrier Tips are specially designed for routine lab use where cross contamination between samples must be prevented. Our filter membranes block aerosols, preventing biological and chemical contamination between samples and making them ideal for DNA and RNA detection work. Filters also protect the pipette mechanism from contamination and damage caused by over-pipetting. All tips are racked and sterilized in 96-format, except as noted.
Our manufacturing process
Novas Bio filter barrier pipette tips are manufactured from 99.9% virgin polypropylene (PP).
Special processing during manufacturing renders these tips hydrophobic for exceptionally low sample retention. Our universal fit design provides an airtight fit on most brands of pipettors. These tips also feature accurate graduation marks, allowing the user to visually confirm pipetting volume. Our diamond polished molds produce tips that have excellent transparency for high sample visibility.
Tips are engineered to fit most universal single and multi-channel pipettors (pipettes).
Low Retention for maximum fluid recovery.
Extended length tips available for select sizes, 10 uL and 1000 uL.
Made of 99.9% virgin polypropylene (PP).
Filters use finest porous plastic filter membrane available and are free of particles, starch, and surfactants.
Tips are racked, sterilized, and certified DNase/RNase free and non-pyrogenic.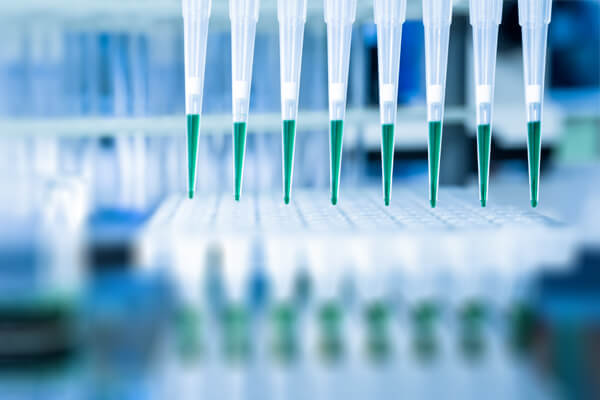 96 Tips/Rack. 10 Racks per Unit

96 Tips/Rack. 10 Racks per Unit

96 Tips/Rack. 10 Racks per Unit

100 Tips/Rack. 10 Racks per Unit

96 Tips/Rack. 10 Racks per Unit